Our college students took part in the Purple Day Challenge to walk, run, jog or push 26 miles in 26 days for the month of March and thanks to their incredible determination and the generous sponsorship from parents, family, and friends, they managed to raise an amazing £1122 for Young Epilepsy!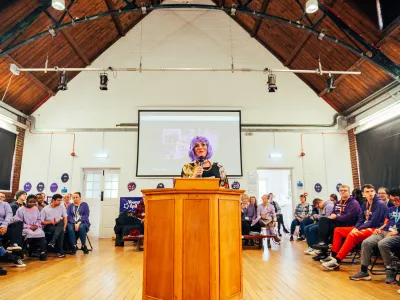 To celebrate their achievement and dedication an event was held on the last day of March where every student that took part was invited to receive their personal certificate and pin recognising their contribution.
The celebration last week was a wonderful way to finish of a month that has seen our students pushing to complete the 26 miles in 26 days challenge. Their dedication and determination has been amazing and we are so proud of all of their hard work and the amazing amount of money raised. Thanks to the support from parents, friends and family we truly enjoyed a moment where we all came together to celebrate our students and share in their achievement. We can't wait to see they will achieve next!
Franky Baptie, Head of St Piers College